If you have a plastic cutting board in your kitchen, you need to know how to clean it properly. The last thing you want is to end up with a board that is full of stains and bacteria. Luckily, there are a few easy steps you can take to ensure you keep your cutting board looking and functioning like new.
Bleach is great at removing stains
There are a number of ways to disinfect and deodorize a plastic cutting board. The first thing you should do is remove food particles, such as meat drippings, so that they don't become a breeding ground for bacteria. You can also use a bleach solution to sanitize and deodorize your board. But be careful not to overdo it. Bleach is very corrosive, and it can destroy the surface of your cutting board.
For a real deep clean, you should rinse the board well after soaking. After rinsing, you can wipe it down with a damp cloth. This method is more effective than simply pouring water on it.
Another good way to clean a plastic cutting board is to mix up a mixture of vinegar and baking soda. Vinegar is a great disinfectant and can remove most stains. Baking soda on the other hand is a natural deodorizer.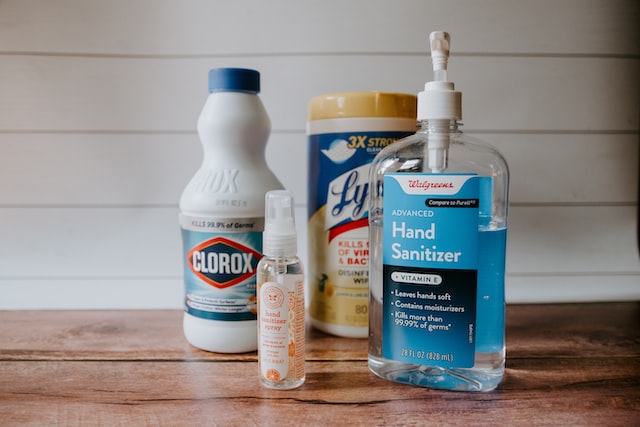 Hydrogen peroxide is a great stain remover, surface brightener, and bacteria killer
Hydrogen peroxide is an antiseptic that's often used in the medicine cabinet, but it's also a great stain remover, surface brightener, and bacteria killer for plastic cutting boards. This cleaning product is surprisingly effective at killing germs, and it's also easy to use.
To disinfect cutting boards, start by spraying the board with hydrogen peroxide. Leave the board to soak for at least five minutes. After that, rinse it with warm water. If it's stained, follow up with a clean cloth.
Hydrogen peroxide can be mixed with water to make a solution. Use a paper towel or lint free cloth to wipe it off. It's also great for cleaning windows, mirrors, and other surfaces.
Besides being a great stain remover, surface cleaner, and bacteria killer for plastic cutting boards, it's also an excellent alternative to bleach. This is because it doesn't contain bleach's harsh fumes.
Rubber cutting board is resistant to warping and won't retain as much bacteria
A rubber cutting board provides a soft, non-slip surface for slicing and dicing food. The non-porous material is also easy to clean.
Rubber cutting boards are available in many different sizes. Some are made for commercial use, but you can find a wide range of consumer-grade products. These are softer than wood, but don't absorb as much liquid or splinter as easily.
Rubber can be sanded to restore the surface to its former glory. There are also some cutting boards that are enhanced with antimicrobial properties, which help kill bacteria.
Rubber is a great choice if you want to avoid the germ-laden grooves of wood. The material is also resistant to warping and staining. However, it should be used with caution. It does not naturally neutralize bacteria and therefore, should not be put in the dishwasher.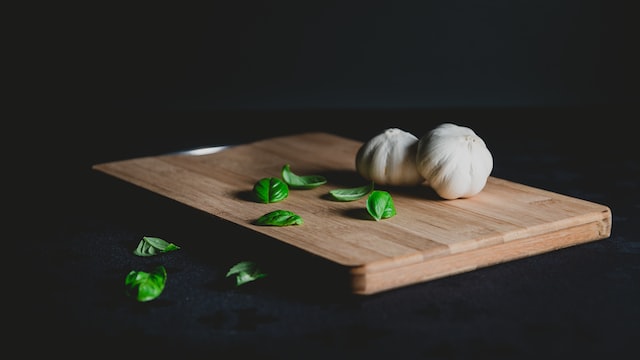 Composite cutting boards withstand temperatures up to 250 degrees Fahrenheit
There are many different materials to choose from for your cutting boards, but the best ones are non-porous and durable. You can easily wash and store your cutting boards after each use. However, you should make sure you know how to care for your board to ensure that it stays in good condition.
When you are shopping for a new board, you should consider your budget and how you plan to use it. If you're planning to prepare a lot of meat, then you may want to invest in a high-quality wooden board.
Composite cutting boards, on the other hand, are made of a material that is resistant to scratches and gouges. They are also very durable and can be placed in the dishwasher. These materials can also withstand high temperatures.